For the past couple of weeks, it has been consistently feeling like Fall. So, now that it feels like Fall, I can actually dress for Fall. When the temperatures drop, most people initially start shopping for sweaters and jackets. However, I like to work from the ground up and start with the shoes. The first shoe that I need to find are a new pair of combat boots. For the past few days, I've been scrolling various sight looking for my next pair of combat boots for fall. I saw a Facebook ad for a pair that I was ready to click and order immediately. Unfortunately, they were sold out and I was beyond annoyed. "Why is that ad still up if they're sold out?!"
Needless to say, I had to go back to the digital aisles online and scope out a new pair. I'm still on the fence about which pair I want, but they are all good.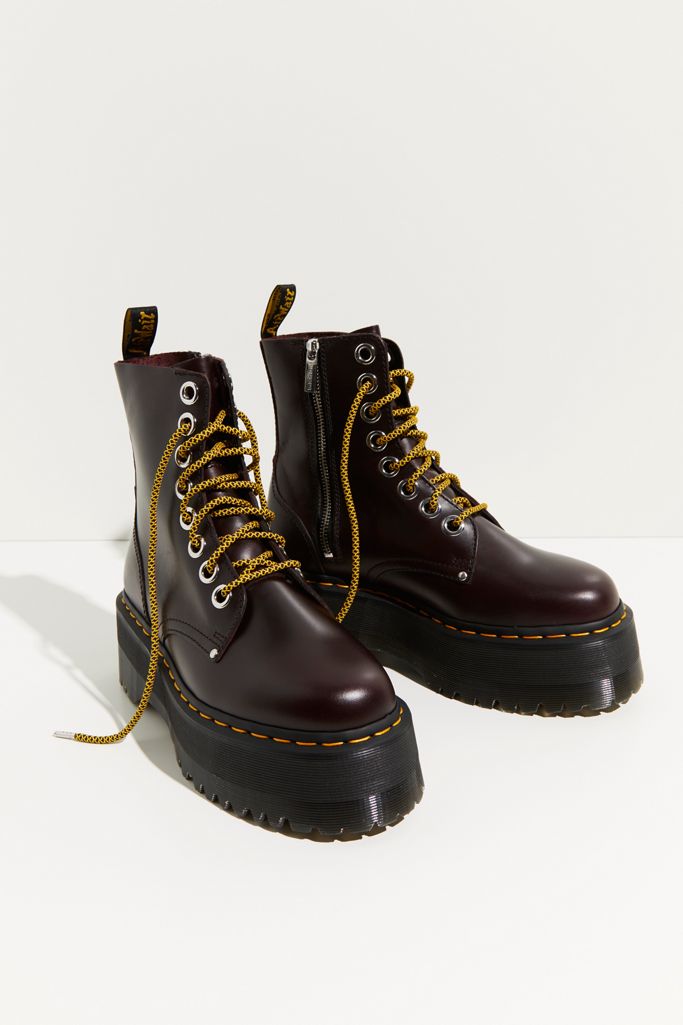 Here is another pair that I first spotted via an online ad, but on IG. The last pair of Doc Martens I bought were a pair of patent leather combat boots, which looked so beautiful. Unfortunately, they gave me blisters on the back of my ankle and made sounds when I walked. I didn't like that people could hear me coming and going :/. So, I only wore them once and gifted them to a teen at my church – she loved them. However, I'm ready to give Doc Marten a second chance with their Jadon Max boots. I'm here for the platform sole and contrasting yellow laces.
Of course, you can never go wrong with a simple combat boot with texture. These faux black croc combat boots from Steve Madden are perfect – not too plan or extra. However, if I want these, I need to act fact, because the sizes are selling out fast. So glad that Steve Madden is still around for budget-friendly and trendy shoe options.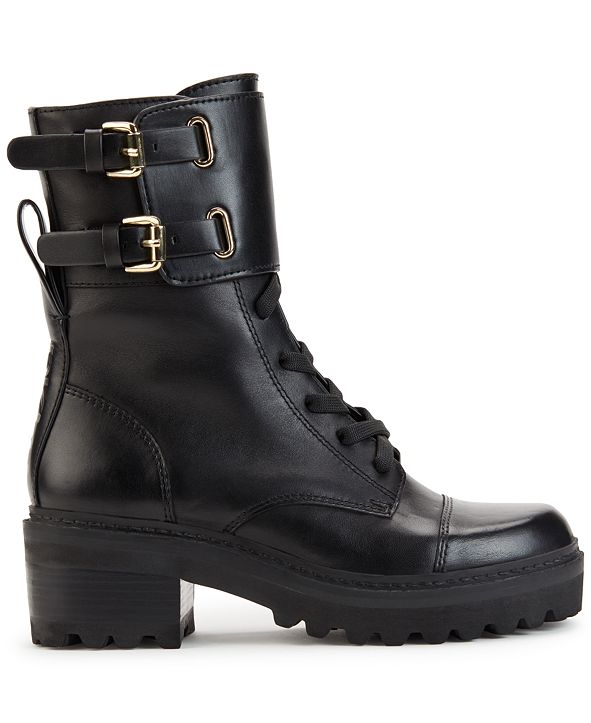 ALERT – sick combat boots entering the chat! These high ankle combat boots are near the very top of my list right now. I love that the heel isn't too high, which means I can wear them almost everyday. However, the buckle plate straps around the ankle is the top selling point for me. The only reason I haven't grabbed them is the almost $200 price tag. Luckily, Macy's has been having some amazing sales and I'm hoping I will be able to catch these during one of those sales. *fingers crossed*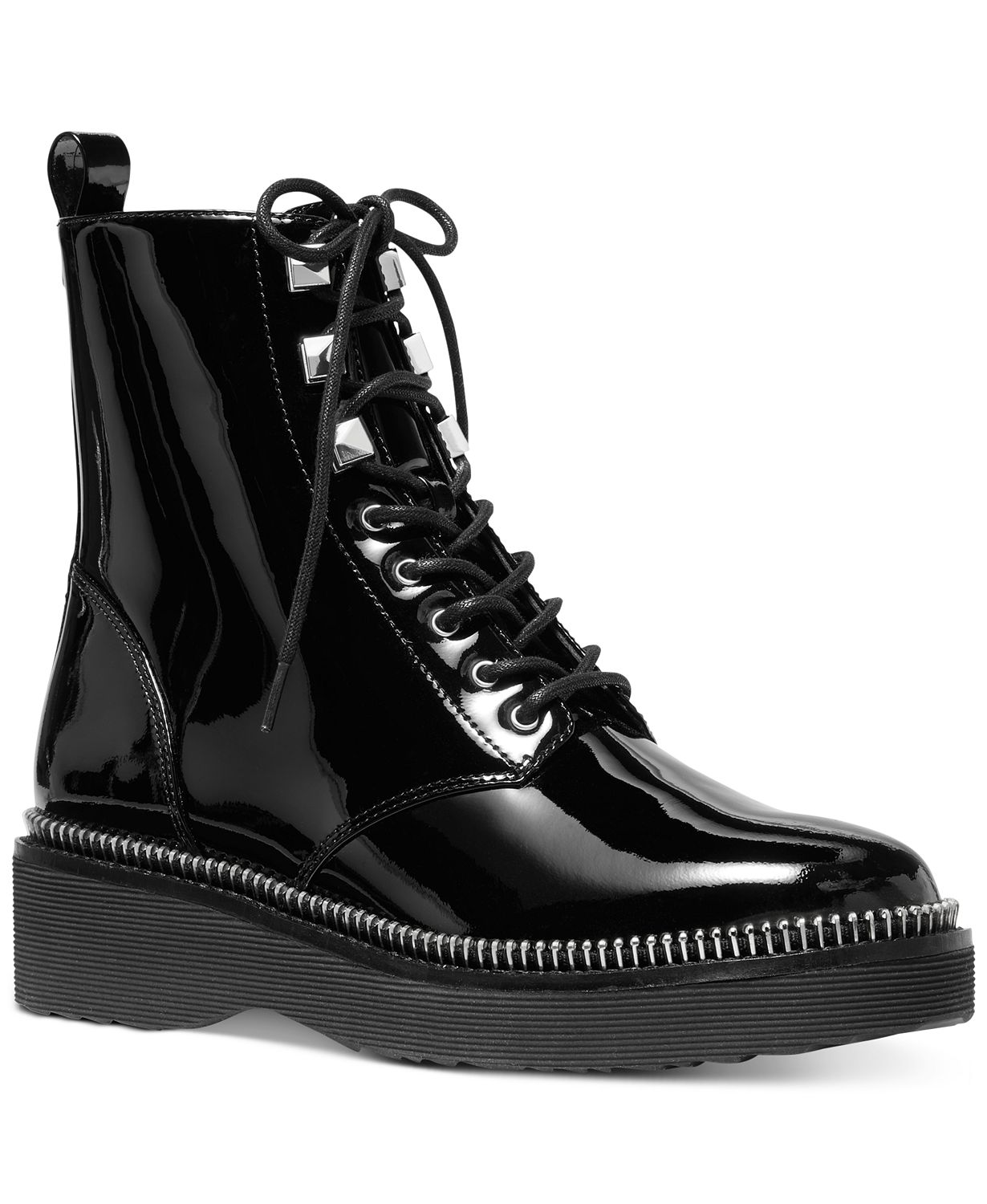 Another pair that I hope to catch on sale are these patent leather lug boots from MICHAEL Michael Kors. Love the patent leather, but it's the zipper trim around the top of the sole for me. Again, another $200-ish price tag, but I think they are worth it.
Have you been looking for combat boots for fall, too?